MULTI LAYER PCB FOR LED DISPLAY
If you are looking for a resource that will provide you with multi-layer PCB for LED display then you have just found it. We at Super PCB are a proven source for printed circuit boards and have provided the technology to a wide variety of businesses from Fortune 500 companies to entrepreneurial startups.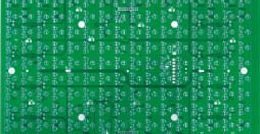 A multi-layer PCB for LED display from us is UL approved and is manufactured in ISO-9001 certified facilities. All of our printed circuit boards go through high voltage E-tests, copper thickness tests, photoelectricity balance and more to ensure that we deliver a quality product every single time. In addition, we also offer inspection reports upon request.
Call us to place your order. Our customer service representatives are on standby 24 hours a day and 7 days a week. Of course, we always allow our customers to check their orders before they are satisfied for no extra charge. We offer shipping anywhere in the world and unlike other providers, we do not impose any minimum order requirements. Order a multi-layer PCB for LED display from Super PCB today. We also keep you updated about the status of your order in order to ensure that the delivery goes smoothly.