PCB FOR PC MOTHER BOARD
Are you looking for a PCB for PC mother board? Super PCB is your best source for high quality PCBs that not only deliver in quality but will last your computers for a long time to come. Our state of the art circuit boards are accompanied by exceptional service. We challenge you to find a PCB provider that covers all aspects of your needs.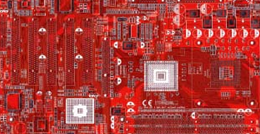 With our sales team headquartered in Dallas, Tx all of your technical queries will be answered promptly. In fact, we also go the extra mile and conduct a PCB Design Rule Check before the actual production in order to ensure that a PCB for PC mother board from us works without a hitch. The best part is that we provide this particular service entirely free of cost. The process will also ensure that your PCB for PC mother board is in complete compliance with strict industry standards. Each PCB is also E-tested.
We will also provide you with an inspection report on request. Our customers rely on us to deliver their products on time and so can you. We will keep you updated on the status of your order and provide you with a tracking number.