CAR ELECTRONICS PCB
If you are looking for a Car Electronics PCB supplier, you have come to the right place. Super PCB can be your source of all your high quality PCB needs. We have been providing state of the art automotive electronic PCBs for companies that hail from a variety of industries since 2003. With our manufacturing facility in China and our sales or customer support in Dallas, Tx we can provide you with a Car Electronics PCB for your specific needs and at the most competitive prices.
Why us?
Why should you choose us for an automotive printed circuit board?
Our PCBs are –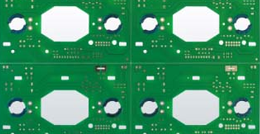 Certified with ISO9001, TS16949 and UL
Delivered on time
Competitively priced but also provide you the best value
As a Car Electronics PCB supplier, we develop circuit boards for a range of automotive components that include, but are not limited to latching systems, engines, brakes and more.
Exceptional Customer service
Not sure how to order your Car Electronics PCB? Don't worry. Our courteous staff will walk you through every aspect of the ordering process. It doesn't matter what time zone you live in. Our customer service representatives are available on call 24 hours a day and seven days a week.