0.6mm IMMERSION GOLD PCB FOR TELECOMMUNICATION
When it comes to high performance printed circuit boards for computer storage operations and broadcasting networks, PCBs manufactured by Super PCB can't be beat. Super PCB is the best source for printed circuit boards for PC motherboards, car electronics and mobile phones. We also specialize in providing 0.6mm Immersion Gold PCB for telecommunication industries. Our avant garde facility in Shenzhen China only uses equipment that is complaint with major quality standards in the PCB industry.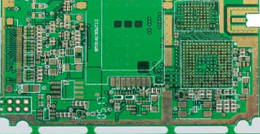 Assembling and delivering printed circuit boards on schedule requires a trained staff. Super PCB has been servicing a wide variety of telecommunication industries since 2003. Our success is owed to our professional technicians, courteous customer service representatives, quality printed circuit boards and our impressive track record for completing deliveries on schedule.
Order a 0.6mm immersion Gold PCB for telecommunication from us and your telecom equipment will work without a hitch. Customers in mobile telecommunication systems and cellular phone networks have been using our PCBs for years with no complaints. You can be one of them. It's as easy as ordering a 0.6 immersion Gold PCB for telecommunication from our 24/7 customer service and waiting for your product to be delivered right to you.