HIGH TG PCB
TG means Glass Transition Temperature Temperatures that are associated with long term operations must be considered in the manufactured of printed circuit boards that will be exposed to high thermal loads.. The function of a circuit board will be affected if its temperature exceeds the designated Tg value. You can count on Super PCB for a high TG PCB that won't fail you.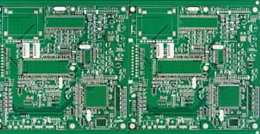 We have been providing quality high TG PCB products to a variety of industries since 2003 from telecommunications to consumer electronics, aerospace, automotive and more. We have also provided high TG PCB products to Fortune 500 companies.
All of our printed circuit boards are tested and certified with ISO9001, TS16949 and UL. Call us to place your order. Our operators and engineers are on standby 24 hours a day and 7 days a week. Tell us about the type of high Tg appliance you have and we will recommend a high TG PCB that will suit it the best.
You won't find a better provider for PCB products than us. Our state of the art manufacturing facilities in Shenzhen, China ensures the highest quality in PCB technology. We offer the most competitive price for your requirements.