POWER SUPPLY PCB
When it comes to electronic devices, power supply is of utmost importance. This is why companies from a variety of industries rely on Super PCB for power supply PCB technology. Order a power supply PCB from us and you will never have to worry about any downtimes.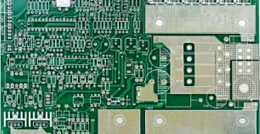 Our simple and convenient order process will ensure that your power supply PCB is delivered at your doorstep or office on time. All of our facilities hold an impressive list of quality certifications such as TS16949 and more. Needless to say, you can ensure that you will always get a high quality printed circuit board from us.
All of our printed circuit boards go through rigorous tests in order to ensure their quality. Some of the many tests include an x-ray gold thickness tester, copper thickness test, backlighting test and more. This is because our goal is to deliver PCBs that promise the highest quality. Our facilities in Shenzhen, China have the necessary certifications and the systems to support them like RoHS and UL.
Order a power supply PCB from us today at any time of the day. Our customer service representatives are on standby and will walk you through our rates.